SPECIAL VIP INTERVIEW FILM
"Life Without" Directed by Jonny Wilson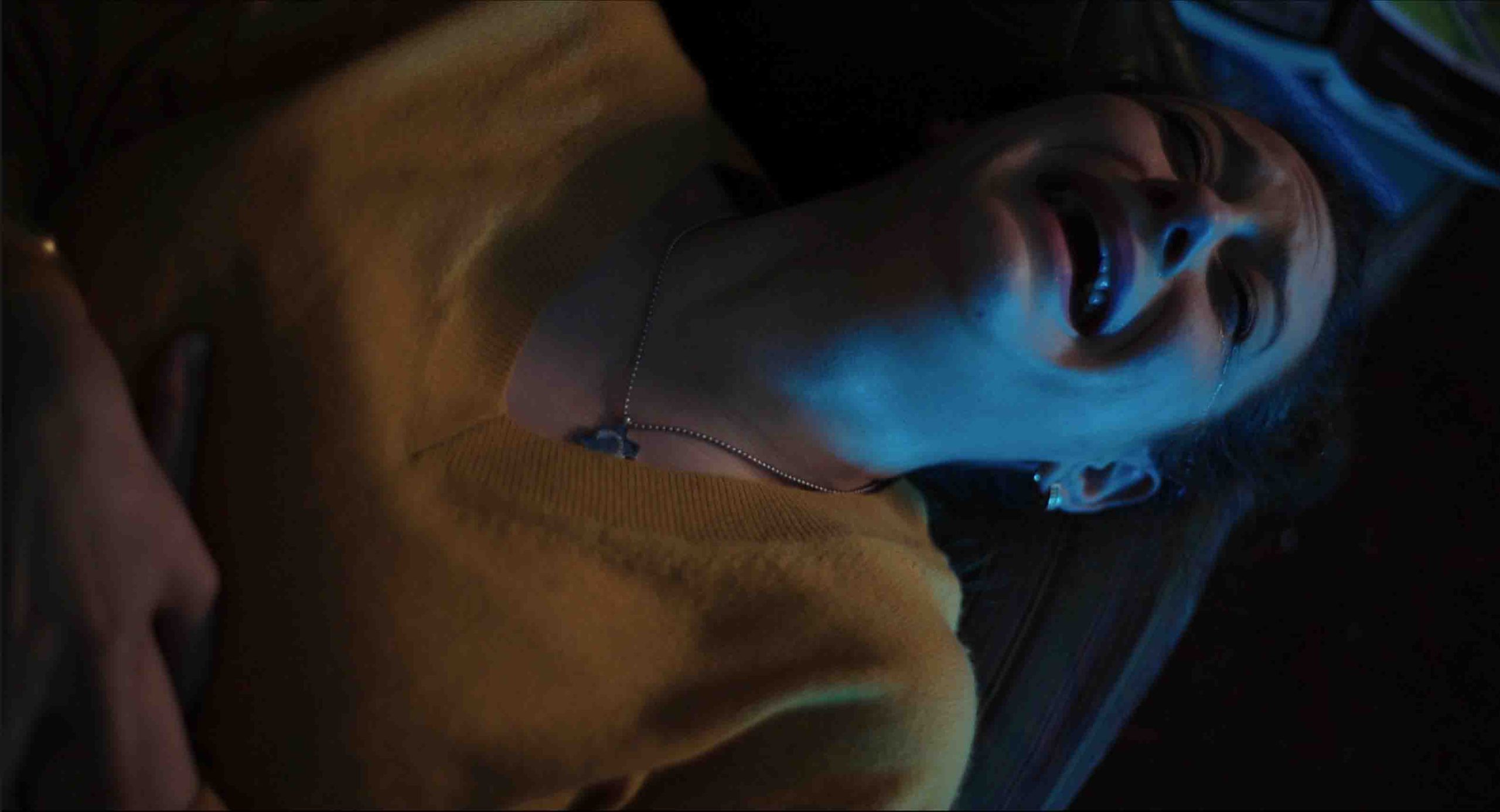 Hello Jonny Wilson, we are grateful to you for giving us an Exclusive Interview on your project "Life Without". We are overjoyed after watching your project, could you please tell us about your journey with this project?
ANS: There is a theory that I hold on to when writing a screenplay, that it doesn't always need to be understood what's going on in the first read of a script. But then I need to know for myself what things mean and what's going on. Sometimes I get ideas, and I don't know exactly what they mean. So, I think about it, and I try to figure it out, so I have an answer for myself. I feel the film's experience will then be the most exciting and fulfilling it can be because the audience will learn and
understand the characters and be entertained.
This project is a kind of experimental film starting with a dance and then a lot of vintage TV, why did you choose this kind of design?
ANS: The approach involves examining the symptoms or sensations a film evokes, rather than seeking definitive answers or explanations. Then I understand sometimes my own life doesn't make sense or my actions. Why do films have to deliver everything!
You used a specific colour tone in this project, why?
ANS: Part of the curriculum I enjoyed during my spell at art school was photography and colour theory. If you use colour like Park Chan-wook has in his revenge trilogy you understand colour creates mood, atmosphere, and symbolism. You can use a combination of red and blue, which contrast each other and evoke different emotions and meanings. For example, red can signify danger, violence, passion, or deception, while blue can signify mystery, mystery, or uncertainty. Other colours, such as black, white, yellow, or green, to create contrast and harmony.
Tell us more about yourself and how you got into this profession.
ANS: I got this idea of making films by immersing myself into an art gallery when video installations were just emerging and literally, there were paintings that were moving.
Could you share with us some glimpses of your upcoming projects in this industry?
ANS: In the future, I would like to be a director of a standalone film from a franchise. My personal favorite would be Alien.
What were some of the hardest roles you have taken up in your career and what were the obstacles on the path of your journey?
ANS: I've been lucky, and I feel I have not faced many challenges because I try and share the work that I undertake and by collaborating with people you seem to remove the obstacles one by one.
What do you think about the current entertainment industry in the world?
ANS: I feel very frustrated at the moment about the entertainment world because it's there to make money and not films. And the result of that can only be that the grassroots of filmmaking is left to die. You will find experimentation and arthouse films will disappear.

In the USA film industry we called Hollywood is it easy to enter the main industry? How they treat, tell us some experience.
ANS: I have only wonderful memories of working in the US. And if you are talking about experiences, it's waking up to sunshine every morning.
"Life Without" is an experimental film but if we see the commercial accept then what is the the market of this type of Indie film?
ANS: The market for this film is well established within the corridor of arthouse films. It's a genre that allows true freedom of thought.
Finally thank you very much and what do you want to tell young people about your passion for
Direction?
ANS: The reason I enjoyed the idea of cinema was because I wanted to see pictures move.